The Complete SEO Checklist
$0.00
The Complete SEO Checklist is your highly-efficient,
step-by-step SEO framework that will guide you through actionable strategies,
you can use RIGHT AWAY to dramatically increase the ranking of your website and bring it where it belongs:
on the 1st page of Google!
Description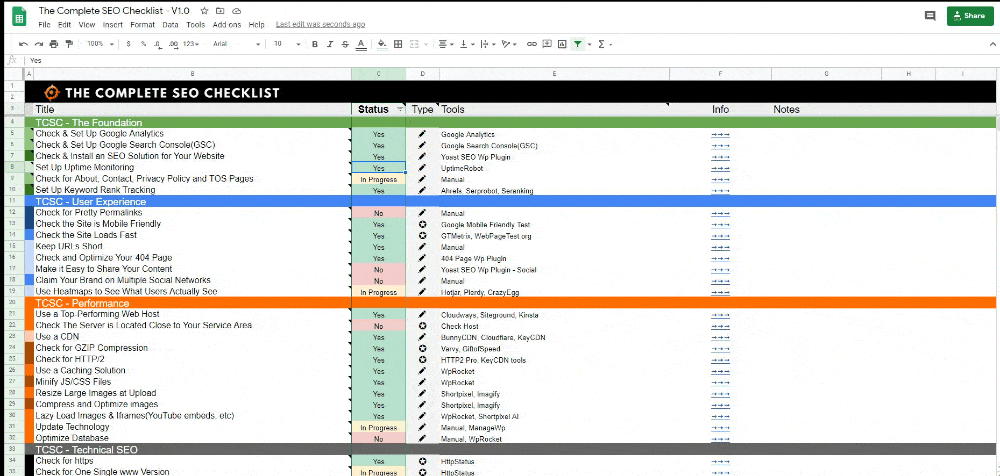 Everyone always thought that SEO is very hard to do.
In reality, if you don't have an actual path or list to checks on what to do, it's really impossible for anyone to keep track of it.
That's why we have created a very simple easy to track SEO Checklist with video tutorials which will help you to keep track of every single SEO Work from
The Main Foundation
User  Experience and Tracking
Website Performance
Technical SEO Audit Checks
Content Audit
On-Page SEO
Off-Page SEO
Local SEO
etc
It's a complete all-in-one SEO Checklist worth more than $200+ but now on Backlinks Generator ,SEO Base and Buy SEO Links, we are giving away it for free!